About Caton Hosey Insurance
Caton Hosey Insurance has been serving Port Orange since 1948. We are constantly upgrading our services to keep up with ever changing times. Our commitment to utilizing the latest technology allows us to improve your customer experience. We have made a lot of major renovation to serve you better in a variety of ways.
Our insurance agency is different than other local insurance agencies in the Daytona Beach area. We believe our greatest asset and foundation are the good people who work here to serve you. Their dedication is what makes our team of knowledgeable insurance agents and professionals extra special.
The Caton Hosey Advantage
Below are the reasons that make us different than other local insurance agencies. To learn more, read on about our story, team, testimonials and partners. We also have helpful blog articles on everything insurance.
Comfort With Confidentiality
We offer all the modern amenities in our spacious client lobby/lounge and roomy offices. Our open floor plan offers a bright and friendly atmosphere with plenty of space to stretch out. The glassed-in conference area keeps the open feel without compromising confidentiality.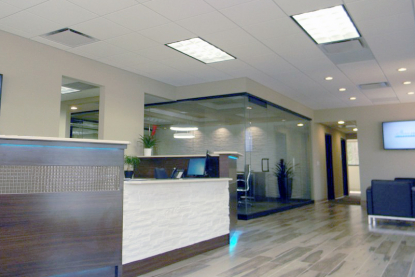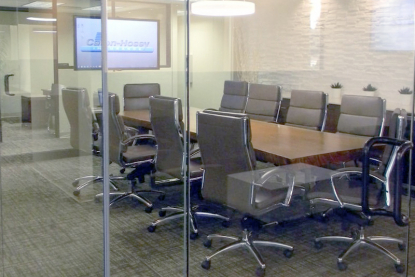 Convenient Video Conferencing
We save our clients time and money with remote video conferencing. Large monitors are available at many of our employee workstations. This helps reduce time spent while providing you with comfort and convenience.
Secure Cloud Computing
We use Rackspace tier 1 data center to bring speed, security and more redundancy to our software. Increased cyber security using military-grade firewalls and physical security with less hardware onsite. This also offers more, smart tools to help insurance agents while out in the field.
Classic Building Design
We haven't forgotten about our past and it shows. From the dedication plaque by the entrance to the original 19th century safe in our lobby. This antique safe has been lovingly restored and is reminiscent of the post-war period. About when we first committed ourselves to offering insurance, education and low rates.
Paperless for Our Environment
We help save trees by going paperless in our business. We offer electronic signature kiosks and tablets, digital policy/certificate delivery and secure payment options. We have reduced our printers in our office from 12 to only 2. They both often sit unused thanks to paper-saving solutions. Paperless allows us to save you time and money while helping save our environment.
Learn more about the family and friends behind Caton Hosey Insurance:
Caton Hosey Insurance, for all of your personal and business insurance needs since 1948