Insurance Coverage on Your Home
A homeowners insurance policy is important for you and your family. Not only can it protect your house and possessions, but it can also provide financial help if ever needed. Homeowner's insurance safeguards you from loss due to unexpected costly events. It can also cover personal liability for injuries that occur on your property or to other people too. Getting a good homeowners insurance policy can help your peace of mind… You'll know you're protected and that you'll be able to return your home to its pre-incident condition if required.
---
What Is a Homeowner's Insurance Policy?
Homeowners insurance is protection for your home in the event of an accident or disaster. Also, a good homeowner's policy will include the belongings and persons in the home.
Why Is Homeowners Insurance Needed?
Homeowner's insurance is important because it covers your house, possessions and family. Also, the right policy can help your financial health, while a bad one can lead to financial survival.
Which Homeowner's Insurance Is Best?
With so many options you need an agency you can trust to help you determine what works for you and your needs. At Caton Hosey Insurance, we can explain coverage options with you.
---
Factors That Impact Homeowners Insurance Rates
There are several details that effect the rates of your homeowners insurance policy. These include:
Location

Homeowner's insurance rates can be significantly impacted by the location of a home. For example, areas prone to natural disasters like floods and hurricanes can make home insurance more expensive due to the higher risk of damage.

Age and Condition of Home

Older homes may incur higher rates because they are more susceptible to damage from factors like wear and tear, old plumbing systems and outdated wiring.

Personal Credit Score

Insurance companies look at your credit score when determining how reliable you are as a customer and if your premiums will be higher or lower.

Policy Deductible

The higher amount of your homeowner's insurance deductible can lead to lower rates, but it also means more out-of-pocket costs when something happens.

Safety Features

Home safety features like security systems, smoke detectors and fire extinguishers are precautionary measures taken by homeowners and can help lower home insurance rates.

Replacement Cost

The cost to replace your home if it is damaged can be a driving factor behind how much you pay for insurance. For instance, if your home has a higher replacement cost, you may have to pay higher rates.
---
Your Local, Experienced Insurance Partner
With homeowner's insurance, finding good protection for your largest asset doesn't have to be frustrating. At Caton Hosey Insurance, we can help you choose your coverage wisely. This is because we take the time to research policies, compare prices and select the best options. We have over seven decades of experience in homeowners insurance in Florida. So, talk to one of our licensed agents to discuss your home insurance today. Then, rest easy knowing that you, your family and your home are protected.
Maximize Your Savings and Coverage!
Caton Hosey is a premier insurance agency in Port Orange, Florida. We are also licensed in different states so we can serve your other properties too. By combining your homeowners insurance policies you could save more money. If you have a second home, we can handle the unique needs of your policy portfolio. So, call us and learn how the correct coverage could save you a small fortune.
Primary Residence

Rental Property

Timeshare

Vacation Home
---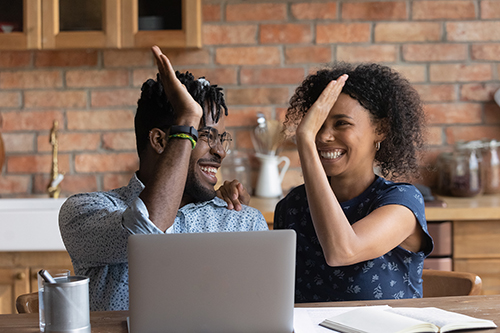 Bundling = More Savings
We can help find discounts to keep your homeowner's insurance within budget. For example, consider an alarm system and bundling coverage with your auto insurance and flood protection. By combining more options we may be able to help you save more money. With our access to many carriers, we can negotiate bundled policies on your behalf.
Shopping for a New Home?
Don't forget a very important step when looking for a new home… Along with neighborhoods and square footage, consider your insurance implications. The experienced agents at Caton Hosey Insurance are here to help you. We can answer your questions about homeowners insurance coverage for your new home.
---
Get Your Free Homeowner's Insurance Quote
We're always eager to help others with Florida home insurance prices and services. So speak with one of our friendly homeowners insurance agents or get a free home quote below.
Visit Us
3731 South Nova Road
Port Orange, FL 32129