Barbara Caton
Work With an Experienced Insurance Agency in Your Area
Property insurance rates continue to skyrocket and premiums are reaching an all-time high. Both residents and businesses are seeing major rate increases leaving many owners struggling. This is due to several contributing factors happening all at the same time. And, it doesn't look as though it will get better anytime soon.
As a result, many Floridians are facing to either pay higher premiums or accept less coverage. But, less coverage is ill-advised in areas prone to hurricane force winds and flooding… Which happens to be the entire state of Florida.
"With two out of every three homes in America already underinsured, skyrocketing prices may tempt homeowners to cut back even further on disaster coverage, putting them at significant risk when severe weather strikes."

The New York Times | www.nytimes.com
So, what can those struggling with their homeowners or commercial property premiums do? In this article we look at how using a specialized insurance agency in your area can help you.
---
Why Are Property Insurance Rates Rising?
There are several factors all present at the same time that are causing the rise in rates. They include conditions ranging from natural disasters to inflation. Below is a list of the major factors that influence property insurance premiums the most:
natural disasters, hurricanes and floods
changes to building codes
changes in regulations
higher repair costs
homes values
inflation
and the number of insurers offering property policies in Florida has decreased causing coverage rates to spike further
"Several factors are behind the rising rates. Severe weather events continue to cause serious damage and costly insurance claims. The rising cost of building materials, supply chain issues and unfilled jobs are driving up the costs of home repairs."

The Travelers Indemnity Company | www.travelers.com
---
When Will Property Insurance Rates Decrease?
Unfortunately, there's no clear answer to when property insurance rates due to the many factors involved. To start, the market must be in good health and remain financially stable for a certain amount of time. At the time of this article, many experts speculate this may take 2 to 3 years and others say more like 4 to 5.
"Homeowners insurance is becoming more expensive and, in many places, more difficult to find. There's no sign that the situation is going to get better any time soon."

CNN Business | www.cnn.com
---
How Working With an Experienced Insurance Agency in Your Area Helps
Any insurance agent can find protection for your family or specific business. But a specialized agent with local knowledge and experience can do much more. These professionals know the area, its laws and regulations very well. They have experience with many coverage options and can help you decide which is better for your specific area and needs.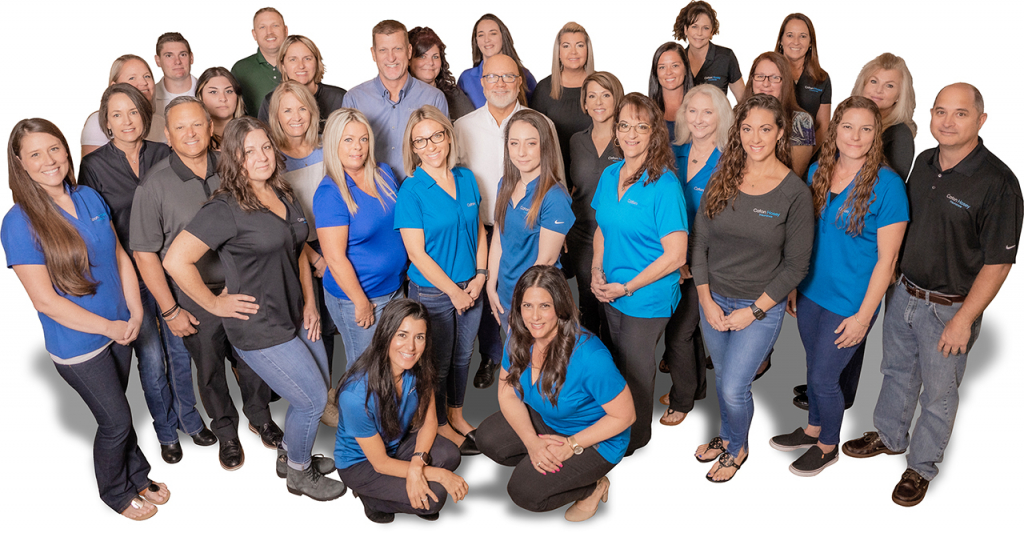 Benefits of Local Specialized Insurance Agents
An insurance specialist in your area can be helpful in a lot of ways and provide many benefits. Let's look at the different reasons why.
Residential Benefits
Local insurance agents know more about their area than general agents can. This is because they get to know the people and communities on a personal level. They have a detailed understanding of the area and local regulations. Also, they can explain the risks with natural disasters and help people better prepare for them. Below are more reasons:
Knows your area better
Knowledge of policies
Knowledge of better coverage
Knowledge of lower premiums
Experienced professional advice
Possible discounts available
Ability to bundled coverage
Can negotiate for you
Assist with claims process
Commercial Benefits
Specialized insurance agents are more knowledgeable about a particular industry than general agents. This provides them better, more detailed insight into unique situations. They can recognize the uncommon issues of a business and provide advice on coverage. They can also identify risks and coverage gaps you may not have noticed or known about.
Knows your industry specifically
Knowledge of your specific risks
Knowledge of compliance issues
Knowledge of policies available
Knowledge of better coverage
Knowledge of lower premiums
Experienced professional advice
Range of discounts available
Customized coverage solutions
Ability to negotiate on your behalf
Assist with claims process
5 Tips for Choosing the Right Insurance Agency
When you have multiple insurance agencies to choose from, here are 5 things to look for:
Level of Experience: To get an idea of the knowledge and experience an agency has in providing the right coverage for you, find out how long they have been working in your area.
Reputation in Your Community: Before contacting an insurance agency, be sure to look into their credibility. Don't get caught up with a dishonest provider. Look for ratings and reviews and how they handle customer service and satisfaction.
Connections in Insurance Industry: When selecting an agency, make sure they have the know-how and the connections in the industry. Business relationships with claims adjusters and other key players can be especially beneficial.
Broad List of Client Services: Using related services may help you get more from your insurance policy. Depending on the agency, other services may also be available. This may include risk assessment, legal counsel, fiscal preparation and more.
Access to Many Insurance Partners: When researching an insurance agency, make sure they partner with many different insurers. This will provide you with a wider range of coverage options and may result in cheaper premiums or better coverage.
---
Closing
As you can see, working with a local insurance agency can provide many benefits and be helpful in many ways. Not only do you get advice from an agent who knows your area but also from their past personal experiences. Best of all, they know what works well based on their own customers' feedback and satisfaction.
I cannot say enough about this company [Caton Hosey] and I am not usually a fan of insurance companies. I have had occasion to deal with both a rep for home insurance and health & life insurance. Both of these women were beyond pleasant, over the top helpful with information, and both were so honest (and to their detriment) I couldn't believe it. They're extremely knowledgeable about their areas of expertise, they communicate often and with detail. Honestly, this is as good as it gets if you ask me.
We hope this article helps you in this difficult time of rising property insurance premiums. Although not everyone will be able to lower their premiums or better their coverage just by calling a local agent… It is worth a try.
---
Caton Hosey Insurance Celebrates 75 Years of Business
Caton Hosey has been serving Port Orange, Florida, since 1948. Our greatest asset is our team of professionals who work here to serve our clients. Their dedication is what makes our insurance specialists better.
If you're new to Caton Hosey, call us at 1-800-767-3161 or send us an email on our contact page. We may be able to help with your property insurance premiums in some way. Speak with an agent that is knowledgeable about your area and specializes in your needs. They may be able to help you find lower rates and increased coverage.
---
Sources
The New York Times Home Insurance Premiums Rise as Americans Flock to Weather-Worn States (www.nytimes.com)
The Travelers Indemnity Company Why Homeowners Insurance Premiums Are Rising and What You Can Do (www.travelers.com)
CNN Business Why it's becoming harder and more expensive to get homeowners insurance (www.cnn.com)
---
More Reading
---